Your guests will have a blast being contestants in their favorite classic TV game shows, original games and trivia. Get your buzzer hand ready!
​
​
We offer several game show formats for you to choose from, with various setup options, for events of all sizes.
Ultimate Feud
Put your survey skills to the test with this Family Feud style game show that's all about guessing what the most popular answers are.
Quiz Show:
This Jeopardy style game show always entertains audiences. Up to 10 teams can play at once!
Wheel of Fun
Get ready to guess letters and solve the puzzles with this classic game show that everyone can play along to.
No Whammies
This exciting game show is all about luck, risk and strategy... just don't land on a Whammy. Get ready to "press your luck".
20 Seconds To Get It
A fun and fast-paced game show that's all about quick thinking and physical challenges. Like Minute To Win It, but 3 times faster.
Ultimate Says
The ultimate team fill-in-the-blank game. Contestants try to guess the top answers that America has answered to fun fill-in-the-blanks.
Classic Match Game
Two contestants try matching our "celebrity" panel's answers to the craziest fill-in-the-blanks.
Name This Song!
Put your musical knowledge to the test and see if you can Name This Song! This classic game is always a crowd favorite.
Pyramid
The timeless word association game in which two contestants and their partners face off in a race against the clock to make it to the winners' circle.
2 Truths/1 Lie
Your host is one of the most interesting people alive. Get ready to be a detective and determine which of his statements are true and which is a lie.
Cell Phone Trivia
In this game of Trivia, everyone can play along on their cell phone. Lock in your answer the fastest to score the most points and race your way up the leaderboard.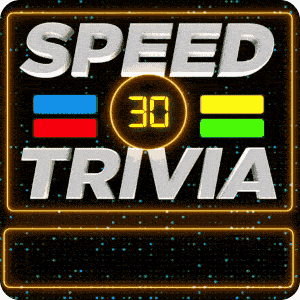 Speed Trivia
Individuals race against the clock, one at a time, to see how fast they can answer multiple choice questions by pressing the correct buzzers.
Every event is unique. Not cookie-cutter.
That is why every game show is setup custom to YOUR event. Let us know what you are looking for, how big you are looking to go, how much space you have to fill, or what budget you are looking to work within, and we'll not only meet but exceed your expectations.
​
Contact Us today to discuss your event!